Buy your tickets at the door!
What happens when an entire city joins together to declare Victory in Jesus? Join us at Fifth Third Field this Sunday night to find out! Tickets for the worship concert (Declare Dayton) are on sale for $10/seat and are available at the door! Let's fill this stadium as a declaration that Jesus is worthy and brings life, hope and victory!
Saturday October 6th, 9am - 1pm
Wesley Community Center (West Dayton)
3730 Delphos Ave, Dayton, OH 45417
We want to bless our community by giving our time and serving with Rebuilding Together Dayton. On Saturday, we will have the chance to share the love of Jesus by doing service projects near the Wesley Community Center in west Dayton. To sign up please click the button below. People with any level of ability can help! The main projects we will be helping out with will be raking leaves and painting! Enter your experience through the service projects link and we'll make sure to use you where you can make an impact!
Sunday October 7th, 4 - 5pm
Starting at Don Crawford Plaza at Fifth Third Field
The stories of death and addiction have long been told--it is time to change the narrative by sharing the thousands of stories of victory and recovery! As we march we will be declaring Victory in Jesus over death, addiction, and drugs. We invite ALL people in recovery regardless of background or belief to march with us and to share these stories of victory and recovery! Please register below, and contact us if your recovery ministry would like vendor space at the Family Festival. We will leave Don Crawford Plaza at Fifth Third Field promptly at 4:00pm, march three miles through the city and then return to the square before 5:00pm! Please get parked and arrive by 3:30pm so we can all march together at 4:00pm!
Sunday October 7th, 5 - 6pm
Don Crawford Plaza
We invite everyone to join us for a time of fun and fellowship for the whole family! No tickets required. The stadium will have concessions available for purchase and there will be games and inflatables free for the kids. Recovery ministries and churches will have resources available as well. Invite your friends and neighbors to join in the festivities!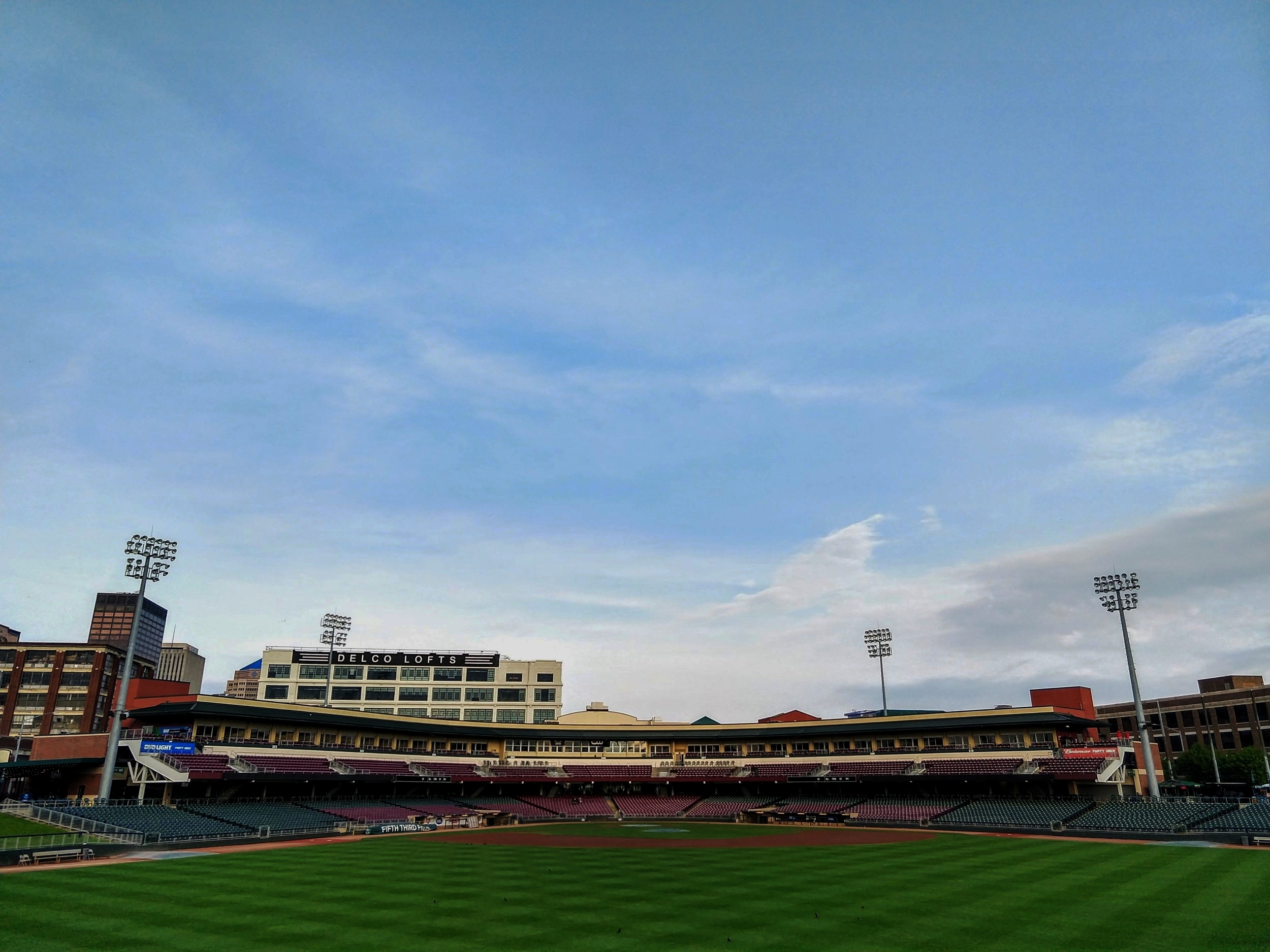 Sunday October 7th, 6 - 8pm
Fifth Third Field
We have been in communication with management at Fifth Third Field and leaders across the city for over a year to plan this--it's time to stand 8,000 strong from all across the community to declare Victory in Jesus! Join us and invite your friends for a powerful worship concert. Two local bands of incredibly talented musicians from churches across our city will be leading, along with a 100+ voice citywide gospel choir and more.
Tickets are on sale at the door and are $10/seat to cover the costs of the weekend! The stage will be on second base, seating will be in the stadium seats and will be assigned. $1 from each ticket will go towards the service projects, and another $1 from each ticket will cover the Victory March and go towards a recovery scholarship fund. While the ticket sales cover many of the expenses, this weekend is also made possible by generous donors. Click the button below to partner with us by supporting this event financially! Please contact us if you are a business or organization that would like to be a sponsor!
Buy tickets at the door!
Does your church want to participate? We would love that! Please contact us and we will get you the information to share with your congregation!
If you have any questions about the weekend events please contact us.
For questions regarding the venue or ticketing you can reach Fifth Third Field at 937-228-2287 or dragons@daytondragons.com.