Wow! Working together, we did it!
29 host locations
1233 registered volunteers
21,580 lbs (10.79 tons) of tires collected
228,980 lbs (114.49 tons) of bulk waste collected
250,560 lbs (125.28 tons) of total weight collected!
"Congratulations on the biggest cleanup in the history of the city of Dayton!"
- Mayor Nan Whaley
Yes, congratulations to all! Thank you to everyone who made this incredible work possible. From every volunteer to the City of Dayton, Dayton Inspires, Grandview Medical Center, Keep Montgomery County Beautiful, churches, organizations, neighborhood presidents and host sites all across the city—thank you!
This work is NOT done! We are in the process of converting this web page into a clearing house to promote the ongoing cleanups and neighborhood beautification projects throughout the year. We need your help! Please email LivingCityProject@declare.org with any upcoming opportunities so we can get these posted! Also look for social media pages to launch soon so we can all follow along and work together until next year's big spring cleanup.
Enjoy the photos below by Melvin Williams and J Spivey Photography!
Upcoming Projects
Please email us at LivingCityProject@declare.org if you are aware of another project we can post!
rebuilding together dayton -
PART 2
EDGEMONT NEIGHBORHOOD, DAYTON, OH
SATURDAY, MAY 25, 8am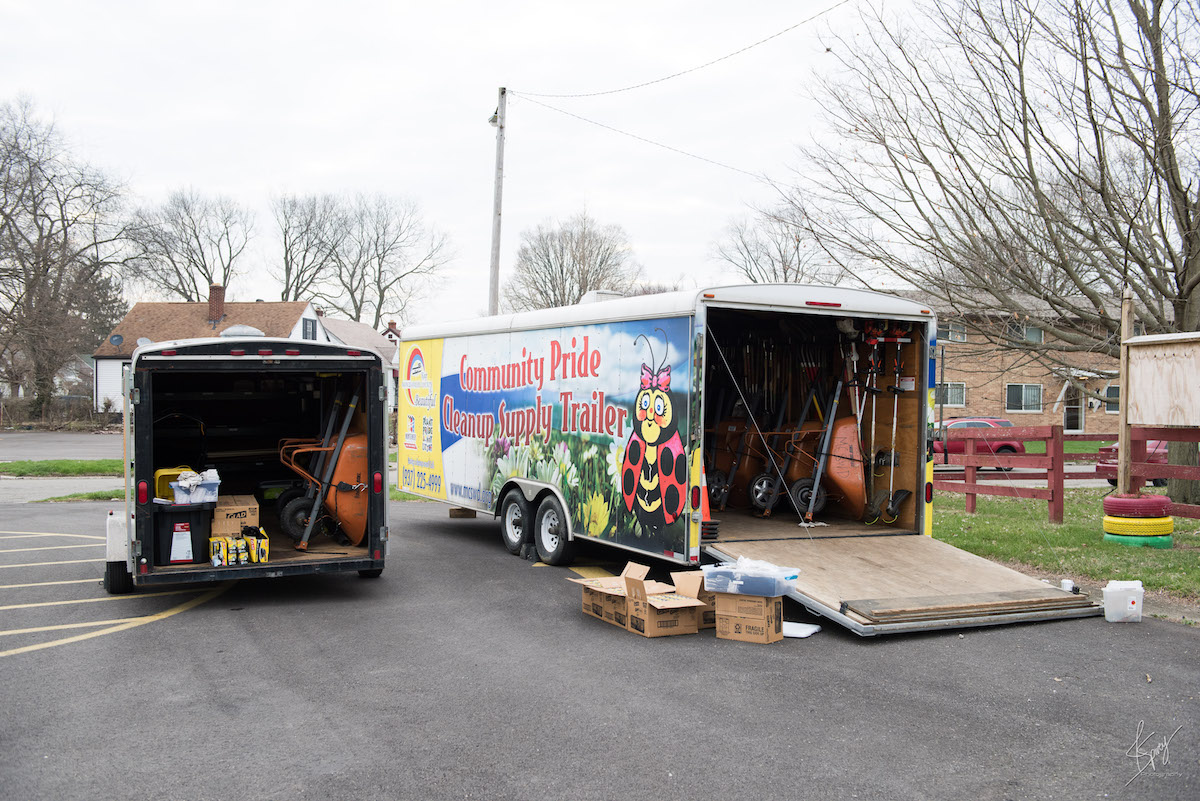 A great resource for future cleanups is Keep Montgomery County Beautiful (www.kmcbohio.org). They are happy to provide trash bags, gloves and pickers for your neighborhood cleanup and you can also reserve the community pride trailer by contacting Chris Hoffman at 937-781-3064. Availability is limited—please reserve a few weeks in advance!
More resources to come!
We would also like to honor and remember Cortney Jonker, who spoke these inspiring words on Saturday at the afterparty before going home to be with the Lord on Monday.
"I also have developmental disabilities. I'd like to say no matter what your difference is, whether you have a disability, racial differences, ethnicities, we can all come together under God and under Jesus to make a difference."
This work must continue. There is too much at stake here for us to stop. And working together, we can continue to make the difference Cortney spoke about!
#LivingCityProject